Edmund White: a life in writing
'From an early age I had the idea that writing was truth-telling. It's on the record. It should be totally transparent'
Emma Brockes
guardian.co.uk, Friday 6 January 2012 22.55 GMT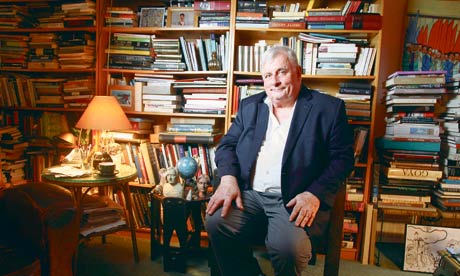 Edmund White: 'My father said, "what's your play about, the usual?", meaning homosesxuality. And I said, "I'm afraid it is".' Photograph: Dan Callister
I meet Edmund White a few days before Christmas and a month after he has suffered a minor stroke; he is cautiously recovering in his Manhattan flat. On Christmas Eve, White, a little breathless but otherwise unbowed, is throwing a dinner party here for an unlikely group of people: "my first boy lover, my first girl lover and their respective mates", plus his partner of many years, Michael Carroll. It is White's contention, explored in his new novel, Jack Holmes and his Friend, that by and large gay men manage friendship, particularly with their exes, better than heterosexuals. "That's the family," he says and smiles.
White's 12th novel focuses on a category of friendship not often depicted, a life-long relationship between a straight man, Will Wright, and his gay friend from college, Jack Holmes, each repressed in his way and struggling to find himself. Neither character is White, although he borrowed heavily from his own life: Will is from a wealthy, conservative family, as was the author, and Jack starts out as a lowly caption writer at a magazine, as did White for Time-Life books. The difference, he says demurely, is that "he's very handsome – more than I am – and he's not at all ambitious". The straight man is initially the more repressed of the two, perhaps having more social capital to lose given the novel's early 60s, pre-Stonewall setting, whereas Jack, after coming to New York from college in the midwest, abandons the idea of conventionality and throws himself into the fray.
Such was White's experience, arriving in the city in that era after studying at the University of Michigan. The career that followed, once he got out of the caption-writing business, was in some ways exactly what he had dreamed of as a teenager in Chicago: to become a writer, to go to New York and then Paris, and to "know everybody", which he says has been the case. His reputation as a novelist – his best-known novel, A Boy's Own Story, was published in 1982 and helped him win a Guggenheim fellowship – is equalled by his standing as a man of epic social mobility (he managed to cadge an endorsement from Nabokov for one of his novels; on the wall of his apartment are photos of him taken with Truman Capote and two portraits of him taken by Robert Mapplethorpe) and delightful indiscretion, about himself as much as the famous names he has come across.
White came of age in an era when homosexuality was still criminalised; the first psychoanalyst he went to told him he was ill and needed to be cured, so that he could go on and get married. Later, he found a gay psychoanalyst, Charles Silverstein, who undid some of the damage and with whom he authored The Joy of Gay Sex. His mother and father, who divorced when White was still a child, were, respectively, supportive (his mother, a psychologist, gave him the confidence to come out at the age of 13 or 14 – "I think I saw myself as an interesting case") and appalled (his father was a wealthy businessman, whose second wife tore his son's reviews out of the newspaper so he would not read and be upset by them).
White's writing has been praised as precise, lean, immensely readable, full of elegant phrasing and casually dispatched observations of the American class system. In the new novel, a boy's hips are described as "only an octave wide". The editor of the pretentious magazine Jack works for "treated his present job as if it were a hobby, some sort of genteel re-enactment on his lawn of a real battle he'd once conducted as a general". Will, in his early 20s, is the kind of guy who "maintained the boarding school pose of licking his lips over any dish that wasn't actively repulsive".
White went to a posh boarding school himself, Cranbrook, outside Detroit. He says his childhood was "boring", as is childhood in general – there is an overarching need, he believes, particularly among American writers, to rake over it at the expense of so much else. In his latest novel, White deliberately obscures Jack's background, hinting at some gothic horror that explains his adult behaviour but avoiding any detailed account. White wrote his own memoirs thematically rather than chronologically to avoid giving any serious time to his early years. He thinks French writers have the better approach to childhood: "If there's a very innocent girl in a French novel, she loses her virginity by page two so we can get on with the story."
The one thing he concedes is that growing up wealthy served him well in his impoverished early years in New York, since he was "inoculated against the lure of riches. I never cared about it, because I saw that it didn't make you happy. It always seemed much better to be a writer – a Real Writer – than a successful hack." His first apartment in the city cost $100 a month, and White was able to get by on very little, until A Boy's Own Story won him a measure of security, although he still lives from one pay cheque to the next. It's why he writes a book a year. "The thing that keeps me writing is poverty." In the 1960s, when he was offered the then phenomenal amount of $100,000 a month to work as a scriptwriter for a soap opera, he turned it down. "I didn't want to write that much dialogue – the storyline was determined by somebody else. It seemed like hack work."
Because of these high ideals, it was with some trepidation that in 1977, White agreed to write, with Silverstein, what is, deliciously, his biggest-selling title, The Joy of Gay Sex. He wondered whether it would kill his reputation as a serious person. It didn't – in fact, it gave him a certain amount of political kudos, being the first book of its kind. But it also established him as a commentator on gay life in a way that, he says, has probably been commercially damaging. His father, displaying an attitude prevalent at the time, came once to see one of his plays. "He was with a business associate. And he said, 'what's your play about, the usual?' meaning homosexuality. And I said, 'I'm afraid it is'."
In his fiction, White writes very convincingly about sex – a rare talent. "The key," he says, "is to not write pornography, not to try to arouse the reader. But to describe faithfully and realistically what goes on when you have sex, which is usually comic. Henri Bergson says that comedy is where the material world resists the spiritual impulse." He stifles a giggle. "So, young lovers who run out of a house to get a car to drive off forever, can't get through the door. That would be an example of his idea of comedy. It strikes me that sex is often a failure of the body to deliver the promises of the spirit."
White believes in open relationships: there is a discussion towards the end of Jack Holmes and his Friend in which gay and straight couples discuss the various models available to them after a breakup, the gay male route frequently being to stay friends with the ex, the hetero one rarely achieving this. "I refer to it as Bad Heterosexual Values," he says, smiling.
How does he stay friends with his exes? "The governing metaphor in gay life is the best friend. Even though the Husband comes in briefly, that dies off eventually and you revert to the best friend. With your best friend, you really esteem him and you want him to be happy. And if that means he leaves you for somebody else, OK. Fidelity and even continued sex life is not a prerequisite. What's a prerequisite is tenderness and esteem."
And in most cases, I suppose, no one is financially dependent on the other. "That's true, too. Since there is no societal pressure to stay together, no babies, often no mortgages, usually there are no external pressures. So if you've weathered a number of years together, it's because you have loved one another."
White and his partner are not married and, unless there's a threat to the health coverage that he currently extends to Michael through his teaching post at Princeton, they have no plans to get married. White is not a great fan of the institution. "I was never an assimilationist. I always thought gays had some special mission. Even in this book I suggest that they have better ideas about how to live than straight people do."
He has been critical of what he calls "Blue Chip" gay writers and artists who never fully came out; Jasper Johns, Cy Twombly, John Ashbery and Susan Sontag, all of whom, he writes in City Boy, his memoir of New York in the 60s and 70s, achieved mainstream success partly by downplaying their sexuality and "sailed serenely on, universal and eternal. It paid to stay in the closet, obviously." His friendship with Sontag had been fruitful for White (she promoted him heavily when he was starting out), and ended when he wrote a thinly fictionalised version of her in which she came across as imperious, perverse and slovenly. Of all the people he has offended through his writing, she was the one, he says, who never really forgave him. Although there was also Gore Vidal. The two feuded very publicly a few years ago after White wrote Terre Haute, a play in which he imagined Vidal meeting Timothy McVeigh, the Oklahoma bomber, and which provoked Vidal to respond, shortly afterwards, in the Times: "He's a filthy, low writer. He likes to attack his betters, which means he has a big field to go after." ("I think Gore is a complete lunatic," said White, speaking to Salon, "and it doesn't bother me what he says about me. He's an awful, nasty man.") Now, White says, "it died down. He never sued or anything."
There may be problems with the memoir he is currently writing, of his Paris days. White lived there for 16 years, in the 80s and 90s. "The French are pretty thin-skinned. The few times I mentioned a French writer in City Boy, the relatives would ring up in high dudgeon. I once wrote a mocking review of Marguerite Duras in the New York Review of Books, and good friends of mine in France got very angry."
Two major things happened to White in the early part of that era: he stopped drinking and he was diagnosed as HIV-positive. The first, strangely, was in some ways the greater shift. He had recently given up smoking and as a result was leaning more heavily on his other vices, drinking in particular. There came one evening when he was so drunk he couldn't climb the ladder to the bedroom in his loft. "I thought, this is ludicrous, I'll never have another drink. It's hard to moderate drinking, to say 'I'll only have two', but to stop altogether is easy." It changed his life, transferring his energy "from nighttime, which was wasted and social, to daytime, when I might actually do some writing."
It also made some of his drinking companions seem boring. Christopher Hitchens used to say that he drank to make other people more interesting. White laughs. "Yes. He never slurred. His memory was incredible. He looked pretty awful sometimes. I was in Brazil with him and we were invited to lunch by the pretender to the throne, so it was a rather swell thing. Hitchens arrived in clothes he hadn't changed in three days with a bottle in hand. It was a bit much. So there was visual evidence, but never any spoken evidence. He was very courtly – he liked gay men, and he was always nice to me and my partner. He would always open doors, very sweet."
When White was diagnosed with HIV it was still tantamount to a death sentence. But he was found to be one of the very small percentage of patients termed "slow-progressors". He was never put on AZT, the interim drug "that was so bad and killed so many people. I had wonderful treatment. I've never suffered consequences. Now, I have zero detectable virus, which means I'm not even contagious."
Surely he had some existential reaction to his diagnosis? "I pulled the blankets over my head for a year and didn't do much. I was just worthless, really." White's parents were Christian Scientists, however, and although he is not religious, he says he has picked up some habits of thought from them. When he is ill in a minor way he "forgets" to take his medicine. He admits only reluctantly to feeling unwell. "When I had this stroke, I kept saying to a friend of mine, oh there's nothing wrong. But I couldn't get the words out. Luckily they called an ambulance. I was a master at denial. I still am. I keep saying, oh there's nothing wrong. But my sister was here and said, you're different. You're having trouble talking. There's less excitement in my personality than there used to be."
He has another book out at the moment – Sacred Monsters, an anthology of his essays. There is the Paris memoir, and he has a book review overdue, which he will dispatch in the new year and which he is dragging his feet over ("it took me for ever to read; partly the fault of the author").
Michael is always his first reader and is at present urging him to write less analysis and more action – "scene, scene, scene; dialogue, dialogue, dialogue. Less description, more action. He gave me a lot of Richard Yates books. The page-turning quality." White is, he says, more honest on the page than in person, considering it a greater crime to lie in writing. "From an early age I had the idea that writing was truth-telling. It's on the record. Everybody can see it. Maybe it goes back to the sacred origins of literature – the holy book. There's nothing holy about it for me, but it should be serious and it should be totally transparent." And, in deference to his style and general talent for living, he might have added: fun.

eddie

The Gap Minder




Posts

: 7840


Join date

: 2011-04-11


Age

: 62


Location

: Desert Island



This much I know: Edmund White
The author, 72, on monogamy, despising old people, and being a Falstaff figure
Oscar Rickett
The Observer, Sunday 15 January 2012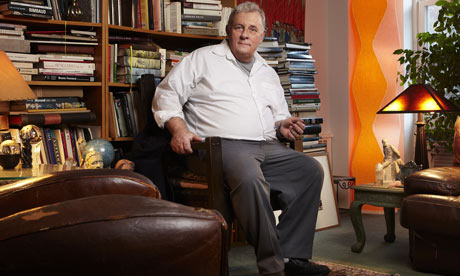 'I was monogamous once, briefly, with a passionate Spaniard who was unrepentantly jealous': Edmund White in his flat in New York. Photograph: Mike McGregor for the Observer
The big difference between gay life and straight life is the way we deal with our exes. I always talk about "shabby heterosexual values" because there's definitely an attitude of "off with their head". I know lots of gay people who don't think that way, including two men who run an antiques business together even though they broke up 20 years ago.
I've only ever thought about marriage in the midst of sex. I was monogamous once, briefly, with a passionate Spaniard who was unrepentantly jealous and domineering. It was irritating, but very sexy.
When I was young I despised old people. I was provincial and narrow-minded. It's the reason I stayed stupid so long. If you only get involved with young people you don't learn anything about the world.
There are so many supposedly intelligent, distinguished novels of the 50s that have a tremendously condescending attitude to women. I find women of 40 being treated as light-headed and frivolous quite repulsive. Even people who have a position against feminism have to admit their reading has changed.
The language we use is very important and so it's very important we use it sensitively. And I think we understand that now. But if you resent authors for showing people as they actually were in a particular period then you are a fool. This happened with those who tried to ban Huckleberry Finn because of the character "Nigger Jim".
The love affairs that last very long are usually friendships. You see these old married couples that are quite happy together and you realise they are each other's best friends. I think passion burns itself out quickly; I don't see how many passionate affairs last that long.
I'm an internet junkie. I'm on it all the time. Cruising, writing to friends. I live on it; it's ridiculous. If you are old and chubby and you want to find someone young and beautiful who likes that, then you can find it.
Some of the best advice I've been given is from Truman Capote. When I was young, he said: "Well, you'll probably write some good books, but it's a hell of a life." And I agree with that. I have written good books, but it's very difficult in the sense of paying the rent.
Being old is comic. Shakespeare understood that. If you're fat and old like me you are sort of a Falstaff figure who's running around after boys and probably deserves to be punished!
My mother was very progressive. She divorced my father, who started the 60s as a racist, and raised me. She also entertained black people in our home and ran a free clinic for the mentally handicapped in Chicago when it wasn't the done thing.
I think I am probably happiest right now. Your best book is always your most recent and I think Jack Holmes is by far the most accomplished novel I've written. Most writers tend to get worse rather than better. I'm determined to be one that gets better.
The Stonewall riots were a key moment for gay people. Throughout modern history, gays had thought of themselves as something like a mental illness or maybe a sin or a crime. Gay liberation allowed us to make the leap to being a "minority group", which made life much easier.
Now that gays have legal, family and financial ties it's going to be a sticky wicket. Part of the problem in straight life is money. Once you have the house and the children and the car, you have all sorts of things to fight over.
I changed my writing style deliberately. My first two novels were written in a very self-consciously literary way. After I embraced gay subject matter, which was then new, I didn't want to stand in its way. I wanted to make the style as transparent as possible so I could get on with it and tell the story, which was inherently interesting.
Vladimir Nabokov said my first novel was his favourite American novel. It was fabulous to hear that. I corresponded with him, talked to him on the phone and eventually met his wife after he died. I always admired him and thought that Norman Mailer, for instance, was a very pompous, heavy-handed and awkward writer. I'd sometimes try and imagine the same scene written by both of them.
Competition among writers is a strange thing. Years ago, Gore Vidal was with Johnathan Burnham from Chatto at the River Café and they used to have these big tall bottles of olive oil on the table. He mistook one for wine, poured himself a glass and drank it. He spluttered it all out and said to Jonathan: "You saw that and you didn't stop me. You want me to die so your writer Edmund White will be King Fag!"
Edmund White's latest novel, Jack Holmes and His Friend, is published by Bloomsbury.

eddie

The Gap Minder




Posts

: 7840


Join date

: 2011-04-11


Age

: 62


Location

: Desert Island



Jack Holmes and His Friend by Edmund White – review
An impressive and enjoyable chronicle of love and friendship
Alex Clark
guardian.co.uk, Friday 20 January 2012 22.55 GMT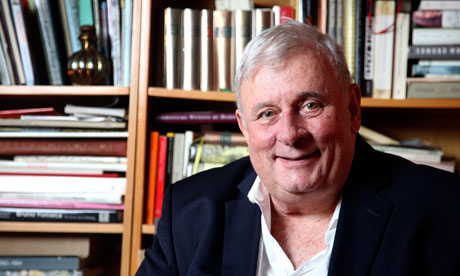 Edmund White in his apartment in New York. Photograph: Dan Callister
Who is the unhappier? The unrequited lover, his passions awakened but unfulfilled, or the love object, ignorant of such exquisite suffering? Or have both characters developed in such a way as to make their roles inevitable and, in some curious way, satisfying to them? If there are answers to these romantic puzzles within the pages of Edmund White's wittily meandering tale of the relationship between two friends over three decades, then the last people to grasp them are Jack Holmes and Will Wright, the pair in question.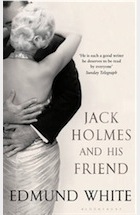 Jack Holmes and His Friend
by Edmund White
As the novel's title suggests, it is Jack who is initially brought into sharper focus, although the idea that close observation demystifies him – either to us or to himself – is one of the little games that White plays throughout. When we first meet him, as a promising student, he is already a contradictory character: "excessively pliable", "a 'nice' boy who knew how to please others" but who can nonetheless come across as snooty and aloof. "Strange" parents lurk unseen in the background; academic enthusiasms melt away unmourned; his most successful relationship is with a hearty girl who quickly confides in him about the "spasmophilia" that makes her reluctant – provoking a striking lack of concern on his part – to have sex with him.
Jack has a variety of ambitions but little in the way of direction; moving to New York after graduating, he falls into a bohemian apartment-share with two girls, one of whom is rather more erotically obliging than his student girlfriend, and into journalism – "at least that sounded kind of cool". It is at the high-end Northern Review that he experiences the coup de foudre that will apparently determine the course of his life, plunging him deeply in love with Will Wright. Socially confident and possessed of an unnatural ease, Will glows with "a Princeton luster", although he is not without his weaknesses: his skin bears the ravages of teenage acne and, in another of White's winks to his audience, he tends towards extreme pretension when talking about the novel that he intends to write. Will's unassailable heterosexuality becomes the catalyst for Jack's emerging homosexuality; where once he felt that "with a woman you could have a real relationship conducted in the sunlight, whereas this homo thing was just slithering around in the shadows", he becomes increasingly happy to indulge his "sickness" with a variety of partners. In this, he is aided by his natural attributes, although, as a ballet dancer with whom he has a brief relationship tells him, the size of his penis could frighten some gay men off: "They'd throw it over one shoulder and burp it and weep." The dancer doesn't last long, but then neither do many of Jack's conquests: for true companionship, he has Will, who has survived, with commendable grace, the revelation of Jack's adoration of him.
Things, however, are never that simple. Jack Holmes and His Friend presents us with more than one novel in its 400 pages: there is an almost philosophical meditation on the nature of romantic and erotic desire; a sharp period portrait, centred on 1960s New York; and a social history of sexuality over 30 years, in which homosexual relationships begin as clandestine affairs and progress through a heyday, much enjoyed by Jack, of outright libertinism that ends with the advent of Aids. But alongside all three is a more ambiguous exploration of friendship, in which loyalties and priorities change over time, external events and figures exert unexpected influence, and the balance of power shifts without anybody seeming to notice. Jack and Will's friendship, for example, includes two extended ruptures, both of them heralded by crises in Will's life: once, when a terrible review of his novel casts him into despair and propels him, albeit chastely, into Jack's arms; and, many years later, when his marriage falters and Jack, acting as a bizarre kind of Pandarus, sets him up with the plump, sexually voracious and dirty-talking Pia. The breaks in the narrative allow White to nudge his story forward by several years at a time, but also to shift point-of-view, moving from a third-person description of Jack's life that mirrors his tendency towards detachment, to Will's first-person account of his adventures, which strengthens our view of him as a rather bland sentimentalist. (Continuing the literary joke, White has him pepper his thoughts with the self-instruction "Idea for story", which almost always prefaces a banal observation; he is unlikely, we feel, ever to make it as a writer of fiction.)
Throughout, White himself takes a back seat, allowing his stories-within-stories to play themselves out in leisurely fashion. He does not, however, restrain himself when it comes to the playful explicitness of his imagery, which gives a palpable sense of a writer really enjoying himself. Early on in his sexual career (and career it is), Jack, seized by "canine rapture", reflects that "this blend of patchouli and boy mud was the most intoxicating scent, the true smell of modernity"; revelling in the sexually and socially transgressive delights of his extramarital affair, Will permits Pia to "hold my cock at the base like a throttled child, and to lick the head with thorough care, almost (to change the image) as if it were a doll's head that she was painting with her tongue, determined to cover every last centimetre".
Jack Holmes and His Friend is an impressive and thoroughly enjoyable novel, although far from a perfect one: its two female characters, debutante Alex and slutty Pia, resemble cardboard cutouts with convenient characteristics grafted on to them; White refers obliquely to Jack's disastrous childhood too much for us to ignore and too little for it to be of genuine interest; and the book ends in a stagey fashion that diminishes what has gone before. But the peculiar, individual and persistent nature of Will and Jack's friendship is its great strength, and one that marks White out as an immensely gifted chronicler of the intricacies of the human heart.

eddie

The Gap Minder




Posts

: 7840


Join date

: 2011-04-11


Age

: 62


Location

: Desert Island





Similar topics
---
Permissions in this forum:
You
cannot
reply to topics in this forum