The Hunting Sketches Volume 2 by Ivan Turgenev – review
This evocative portrait of Russian village life is rendered even more lucid by a skilled narrator
Rachel Redford The Observer, Sunday 12 June 2011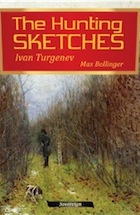 The Hunting Sketches Bk. 2: The District Doctor and Other Stories by Ivan Turgenev, Max Bollinger
"A milestone in Russian realism", Turgenev's Hunting Sketches paint an almost mystical portrait of everyday life in Russian country villages. Times are harsh: in the isolated village where the coachman tries to get the carriage axle mended, the water is bad, even for the horses. Nevertheless, in the woods, where all is "rippling, quivering in fleeting brilliance", old Kassyan chirrups to quails in answer to their calls. Moved by the obvious passion of the Russian narrator, Max Bollinger, the listener is transported to that world.
guardian.co.uk © Guardian News and Media Limited 2011

eddie

The Gap Minder




Posts

: 7840


Join date

: 2011-04-11


Age

: 62


Location

: Desert Island



Alexander Solzhenitsyn's 'last stories' will appear in English at last
Collection of innovative short stories reveals that the Russian writer was still experimenting in his final years
Dalya Alberge The Observer, Sunday 24 July 2011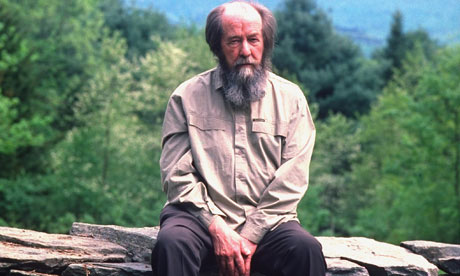 Alexander Solzhenitsyn began to write the collection of short stories in the early 1990s at the time of his return to Russia.  Photograph: Steve Liss/Time & Life Pictures/Getty Image
A collection of nine short stories by Alexander Solzhenitsyn, described by scholars as ranking alongside his best work, is to be published in English for the first time. In one of the publishing events of the autumn, the collection will appear under the title Apricot Jam and Other Stories, fulfilling a long-held desire of the author that the work be available to the English-speaking world.
The collection reveals that Solzhenitsyn was still experimenting with literary form towards the end of his life. Eight of the stories have two parts, which are conceived as pairs. Daniel J. Mahoney, a Solzhenitsyn scholar, said: "This was a new form that Solzhenitsyn, always a pioneer of new genres… called binary tales. They're two-part stories that are connected by a theme, even though there's a sharp contrast. They [each] range from 20 to 50 typed pages. Many of them highlight the moral dilemmas and choices of people under a totalitarian regime. A few deal with the dilemmas of post-communist Russia."
Solzhenitsyn's widow, Natalia, told the Observer that her husband, who died three years ago, "always wished" the stories would be accessible in English. "He would undoubtedly have been pleased to see this new publication, had he lived to this day. He began to write these stories in the first half of the 1990s, which coincided with our return home to Russia. Each of these stories was published in Russian immediately upon writing."
The author's son, Ignat, said: "I am sure my father would be pleased to see these stories appear in English. I think he felt their special binary form to be somewhat of a serendipitous discovery of his old age – one that stimulated him unexpectedly to produce several beautiful stories."
Solzhenitsyn won the Nobel prize for literature in 1970 after the publication of classics such as One Day in the Life of Ivan Denisovich and Cancer Ward. His works – which have sold 30 million copies – opened the world's eyes to the horrors of Stalin's prison camps, where the writer's own incarceration shaped his searing political observations. Solzhenitsyn's masterpiece, The Gulag Archipelago – written in secrecy in the Soviet Union and published in Paris in 1973 – is the definitive account of Stalin's political penal system. The author spent eight years in labour camps after being denounced in 1945 for criticising Stalin. Expelled from the Soviet Union in 1974 and condemned to 20 years in exile, during which he lived in the US, he became synonymous with moral courage and defiance.
Many of the stories in the new collection continue to deal with Soviet life. In one of them, The New Generation, a generous engineering professor helps a student who is struggling to pass an exam, only to find, years later, that he has been arrested and the student has become his KGB interrogator. Another, called Ego, is set at the time of the brutal suppression of tens of thousands of peasants in Tambov province in the 1920s. Amid the violence, a rebel leader is compelled to betray his comrades in the face of threats against his family.
Mahoney said of the collection: "It's some of Solzhenitsyn's very best writing." He added: "These are really impressive works of literature… They deal with matters of great historical, moral and political import."
The English translation is to be published this autumn by Canongate in the UK and Counterpoint in the US. Francis Bickmore, Canongate's senior editor, described it as a "really significant discovery" from a master of prose, who was also the most eloquent and acclaimed opponent of totalitarianism of the 20th century.
"What hit me was the power of the writing," said Bickmore. "They're stunning pieces of literature, reaffirming Solzhenitsyn's position as one of the great literary writers."
Although the stories were published in a prominent Russian literary journal, Novy Mir, and one appeared in English in a 2006 collection of his writings, the other eight were overlooked until now by English-language publishers. Jeremy Beer, representing the Solzhenitsyn estate, said: "No one knew these stories really existed because they'd only been published in Russian."
The collection takes its title from the first story, Apricot Jam, in which a seriously ill prisoner writes to a famous writer describing the horrific injustices he has suffered and appealing for help. Its second part sees the famous writer in a luxurious dacha and only impressed by the prose in the prisoner's letter, ignoring the suffering within its lines.
Mahoney said that Solzhenitsyn's own writing has "a wonderful tautness and clarity of expression".
"People think of Solzhenitsyn writing these huge books… with a thunderous voice. [With these stories], it's a different voice. It's not heavy-handed, even though these stories are full of moral import. They're not preachy. They're not didactic. They let the story convey certain historical and moral messages… We see a great literary craftsman and an historian at work."
GULAG TO GLORY
1918 Born in Kislovodsk, Russia, Solzhenitsyn grew up a Soviet supporter. Studied at Rostov University. Becomes army officer after 1941 Nazi invasion.
1945 Sentenced to eight years' labour in Siberian gulags, left.
1962 Publishes One Day in the Life of Ivan Denisovich.
1970 Awarded Nobel prize for literature.
1973 First volume published of The Gulag Archipelago about labour camps where millions perished. Expelled from Russia.
1989 Mikhail Gorbachev allows publication of Solzhenitsyn's works. He returns to Russia as a hero in 1994.
2007 Awarded Russia's State Prize. 2008 Dies, aged 89.

eddie

The Gap Minder




Posts

: 7840


Join date

: 2011-04-11


Age

: 62


Location

: Desert Island



Post for Twoody:
***********************************************************************************
The Death of Ivan Ilyich/The Devil by Leo Tolstoy – review
Don't feel bad about not having read War and Peace – here's a useful alternative
Nicholas Lezard guardian.co.uk, Thursday 28 July 2011 10.00 BST
It is so trite an observation as to be barely worth making, but the fact is that when you mention Tolstoy in this country, people think "War and Peace", immediately followed by ". . . and it's very long, and in my heart of hearts, I know I will never get round to reading it." Well, it is not the job of this column to make you feel bad about not having read War and Peace, but to offer a useful alternative. For Tolstoy, although associated with the broadest of canvases, was also a supremely competent miniaturist, as you'll be able to see from these two novellas.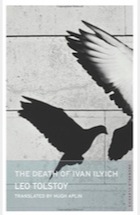 The Death of Ivan Ilyich (Oneworld Classics) by Leo Tolstoy
The Death of Ivan Ilyich is probably his best-known work after War and Peace – and with good reason. It is one of the most lacerating works of literature ever written, a hard, pitiless stare into the abyss, not just of death, but of human nature. It is one of those works that's essential: not because reading it means you can tick off a cultural milestone (much in the way that people imagine that one day, perhaps in retirement, they can tick off War and Peace), but because without it you're missing part of the picture of what it means to be human, and not just in late 19th-century St Petersburg, but now.
It is a superbly precise piece of work, devastating at the level of the sentence, like the bleakest parts of Waugh at his most bitter. The structure is crucial. Ilyich's death is announced at the beginning, and we can see exactly what effect it has on his colleagues. "'I'll probably get Shtabel's or Vinnikov's job now,' thought Fyodor Vasilyevich." And: "'I'll have to request a transfer from Kaluga for my brother-in-law now,' thought Pyotr Ivanovich. 'The wife will be delighted. And now she won't be able to say I've never done anything for my relatives.'" (You need not trouble yourself too much about who Fyodor Vasilyevich and Pyotr Ivanovich are: they are you and I.)
We learn early on that Ivan Ilyich, a judge, had spent the last three days of his life screaming continually; and then Tolstoy takes us into the nightmare, from its very beginning. It is an examination of a life not well lived, and the consequences of it. And as a memento mori it is terribly effective. Death, as Empson said, is the trigger of the literary man's biggest gun, and only the best marksmen should deal with it (I sometimes wonder whether Beckett's Malone Dies was written as a comic counterpoint to this work – light relief, as it were).
Ilyich is assumed by most commentators to be the kind of man who deserves to see his life as an increasingly ghastly blunder, but there is scant evidence in the text for this: you might not have wanted to come up against him in court, you feel, but he is no more than averagely inconsiderate or fake. His delusions are no different from yours, mine, or for that matter Fyodor Vasilyevich's. That's what makes the book so astonishing.
The second novella in this edition, The Devil, was written a couple of decades later, and is the story of a much better man, Yevgeny Irtenyev, who, before his marriage, having inherited an estate in the country, finds himself in a position where he needs to have his lust satisfied. ("He was not a libertine, yet neither, as he told himself, was he a monk.") There is a funny side to this, especially from a modern perspective; but a modern perspective won't quite do here. Even so, you might think that the way Tolstoy wipes the smile off our faces is a little extreme; and here he is the full-bearded, stern-looking moralist that he has come to be known as. We are provided with an alternative ending; each is grim.
Oneworld are to be praised for bringing these works back to our attention; their classics series is turning into quite a neat little library (more than 170 titles and counting). The translation here reads fine – that of Ilyich in particular – the introduction is helpful, and there are 30 pages of biography, notes and suggestions for further reading, which weirdly do not include Nabokov's Lectures on Russian Literature, so I mention them here.

eddie

The Gap Minder




Posts

: 7840


Join date

: 2011-04-11


Age

: 62


Location

: Desert Island





Similar topics
---
Permissions in this forum:
You
cannot
reply to topics in this forum