I don't want to clutter up Moony's poetry thread with these, but they should certainly be posted here- just for the comedic value alone:
********************************************************************************
The Poems of Sarah Palin
Who knew there was poetry hidden in all those Palin emails? In an exclusive excerpt from "I Hope Like Heck," Michael Solomon unearths the comedic verses of Alaska's bard.
June 20, 2011 4:09 PM EDT
The following is excerpted from I Hope Like Heck: The Selected Poems of Sarah Palin.
Where There's Smoke
One of Lyda's aides stopped me in the hall
To say the building was getting a kick
Out of my "burnt toast" episode this morning
That caused the fire alarms to go off
For 20 minutes
And caused an evacuation.
She thought it was funny
I was cooking breakfast in the capitol
And burnt it.
I assured her
I was not in the building this morning,
I was not cooking breakfast here at any time,
And I did not burn any toast.
She looked at me warily,
I doubt she believed me.
Carpe Per Diem
Am I supposed to be charging meals
While I am away from Juneau?
Or does per diem cover my meals—
I haven't charged any meals to the state,
Just a couple of coffees while outside
During these six months in office.
Am I doing this right?
What about Todd's meals
If he's traveling for First Gentlemen duties?
Is the intent for his per diem to cover meals entirely,
Or was he to have been keeping receipts
For reimbursements?
What about family?
I'd like to be real clear.
I Hope Like Heck
Also,
When asked about the Gravina Bridge—
I hope like heck
Lawmakers are smart enough
To chop that out
Of the state budget
So I don't have to.
Jeff Fusco / Getty Images
You Are All Amazing—Except Maybe for Bruce
You all are amazing!
You're loved
And appreciated!
Now
Lean over
And slug Bruce for me,
As I follow up
With a hug for him
Next time I see him.
Boo
What a crock.
We've hosted so many groups,
classrooms, teams, etc.
In the mansion and/or
The Juneau office
And no one has said
Boo
About it.
'I Hope Like Heck: The Selected Poems of Sarah Palin.' By Michael Solomon. 64 pages. Byliner. $1.99.
I May Be Pretty Wimpy
I may be pretty wimpy
About this family stuff,
But I feel like I'm at the breaking point
With the hurtful gossip about my family
That Sherry
And others
Get away with.
Bear with me.
I hate this part of the job
And many days
I feel like it's not worth it
When they have to put up with the hate
That spews from people like Sherry.
And there are others.
The Old, Used Tanning Bed
Arghhh!
I am so sorry
That the office is swamped like this!
Dinosaurs even?!
I'll try to run through some of these
In my head
Before responding.
And the old, used tanning bed
That my girls have used
A handful of times
In Juneau?
Yes,
We paid for it
Ourselves.
The Truth About the Moose
He claims
Chuck Heath was going to take Molly's tag
And shoot a moose.
Not true.
I recall
That Chuck Heath was offering to take Molly hunting
Since the season was coming to a close
And Wooten had still not taken the time
To take her hunting
So she could fill the tag.
Chuck Heath wasn't going to "shoot a moose,
Period."
But I'm Not Bitter
The sunshine is perfect—
Too bad we'll be looking at it
Through conference windows
This afternoon.
Michael Solomon is the executive editor of Byliner and the former features director of The Daily Beast. His writing has appeared in Vanity Fair, Esquire, Elle, and The Guardian, and he is the author of several books, including I Hope Like Heck: The Selected Poems of Sarah Palin.

eddie

The Gap Minder




Posts

: 7840


Join date

: 2011-04-11


Age

: 62


Location

: Desert Island



"...I was cooking breakfast in the capitol
And burnt it."
Sarah 'I don't want to set the world on fire' Palin.
...they're just crying out to be illustrated:
"Now
Lean over
And slug Bruce for me,"
"As I follow up
With a hug for him
Next time I see him."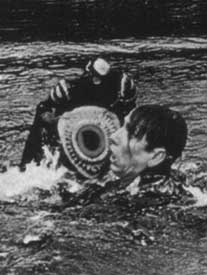 From Sky News, 6th October 2011:

Republican Sarah Palin will not run for the US presidency in 2012, she has confirmed in a letter to supporters.

The former Alaska governor and Republican vice presidential nominee in 2008 had been sending signals that she would not run.

And in a letter sent to supporters, she said she had taken the decision to rule herself out because "my family comes first".

"After much prayer and serious consideration, I have decided that I will not be seeking the 2012 GOP nomination for president of the United States," she said.

Her statement said she and her husband Todd "devote ourselves to God, family and country" and that her decision maintained that order.

eddie

The Gap Minder




Posts

: 7840


Join date

: 2011-04-11


Age

: 62


Location

: Desert Island





Similar topics
---
Permissions in this forum:
You
cannot
reply to topics in this forum