pinhedz
Wed Oct 01, 2008 11:57 pm
I saw this movie called "Songcatcher" a few years ago, about a fictional lady professor that came over from England 100 years ago to find out if anyone was singing English folk songs in Appalachia. In the movie, she made hundreds of recordings on cylinders, and then they were all destroyed in a fire.
Here's a scene from the movie:
After the cylinders were destroyed, she did what any lady professor would do--she ran off with Aiden Quinn:
In Hungary about the same time, Bela Bartok did exactly the same thing. Here he is convincing a folk lady to sing into his horn: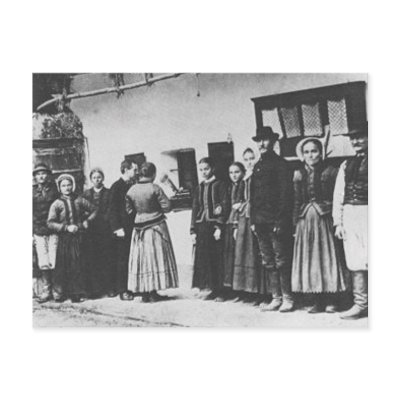 Bartok did it right--he listened to the cylinders and transcribed all of the music note for note (he could do that, bein' a sight-reader and a musicalologist and all that). Thanks to people like Bartok, folklorists have very precise in-depth documentation of what hungarian folk music sounded like 100 years ago.
Unfortunately, there was no one like Bartok to record folk blues 100 years ago. Instead of Bartok, we had Howard Odum. Odum made cylinders, but only transcribed the words--not the music (as far as I know, the cylinders have not survived). He was a sociology student, so the words were all he needed for his thesis. The song lyrics from 1906 are often the same as songs recorded in the 1920s and later, but we can't know how similar the music was. After all, by the 1920s all those musicians had been affected by exposure to 78s and the radio.
Minnesota actually had someone similar to the songcather lady; her name was Frances Densmore: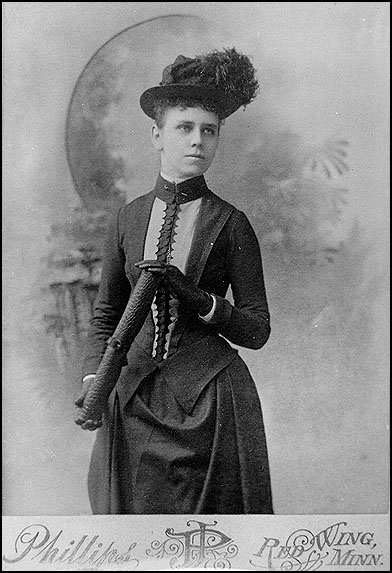 She made recordings in the field with a cylinder machine--just like in the movie. But in Red Wing Minnesota, there never were a lot of folk musicians singing the blues, at least not in the usual sense:
If they make a movie about Frances, she'll have to run away with the chief.
An approximation of Frances Densmore with the latest technology:



Similar topics
---
Permissions in this forum:
You
cannot
reply to topics in this forum