Who's got the scoop on John Ruskin?
'tis said that John Ruskin (1819 – 1900) was the leading English art critic of the Victorian era.
He did not like Whistler. He particularly did not like
"Nocturne in Black and Gold: The falling rocket:"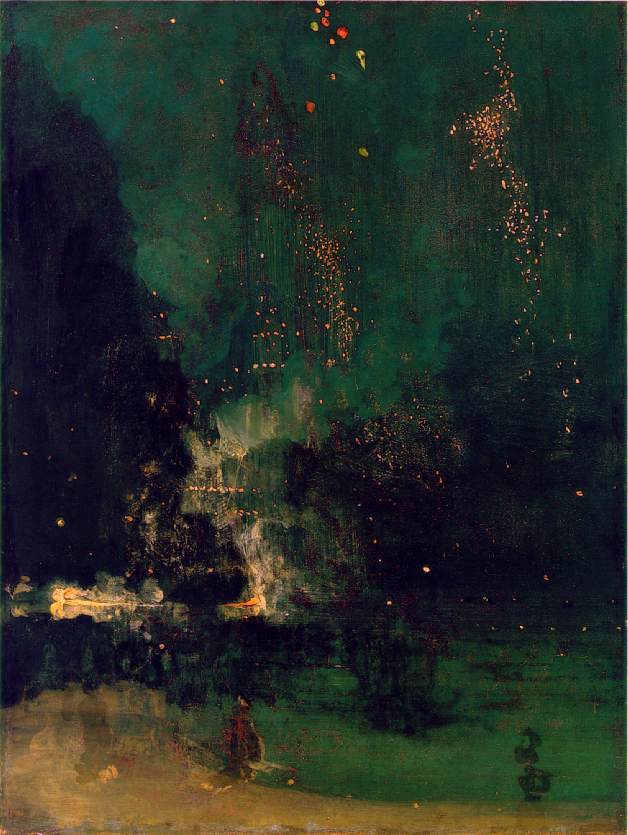 Ruskin, in print, accused Whistler of
"flinging a pot of paint in the public's face."
Whistler sued for libel and won, but the jury only awarded him one farthing (which would seem to have been their way of presenting their own art review).
The court costs, says wiki, bankrupted Whistler.
---
Permissions in this forum:
You
cannot
reply to topics in this forum