edit: I tire myself when I talk about stuff like this
* * * * *
"dance reggaeton" they said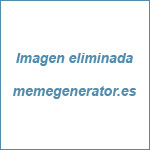 "you'll be fine" they said
Last edited by blue mοοn on Mon Nov 04, 2013 9:55 pm; edited 1 time in total

glue moon




Posts

: 159


Join date

: 2013-09-06



I know you've said about the record that it came out of the joy of creation and that you're not necessarily sure about what some of these things mean
Well in a way I know what they mean, it's the same as cinema. You have to know some amount of what it means but the thing about music is very abstract and so because it's abstract the meaning is different for different people and it doesn't help to say what it is for you, it's up for everybody to, you know, to figure things
... the clown of crazy clown time is related to the rubber suit of fear and anxiety?
the suffocating rubber clown suit of negativity
of negativity
yeah it's strange because clowns were meant to really make kids happy and there's, you know, a feeling to a lot of clowns, circus clowns, that actually produces fear in the kids or some kind of anxiety ... A clown suit of negativity, this is the stress, anxiety and worries, depression, fear, hate, this kinda stuff and this is a heavy heavy frame, it's like being in a suffocating rubber clown suit. You can see how in a way partying has some little thing to do with release some stress
a lot of times parties in your world tend to go overboard, there's a point when maybe they're about relieving stress but then they become really destructive
they're not about relieving stress. Nobody says "let's have a party so we can relieve some stress". Let's have a party so we can have some fun. And fun is like everything, a relative thing: what's fun for one may not be fun for another. But in the crazy clown time, for this bunch is what they call fun
the video depicts fun like a little obsessive because everyone is doing their one thing
yes, it's activity, intense activity, driven by the music and driven by the beer
(?)
... look at humans just kind of silly for inventing these little activities to entertain themselves or is it cool, is it part of
?
everything is okay
(
continues:
you know if you think the human being... people say how come I'm here, some people think that, ask that question ... how come, how come I'm in a
fifth grade
, it's a kind of another question so you can one day
graduate and get out of school
. And another word for graduate is gain enlightment)

retrato hablado




Posts

: 120


Join date

: 2014-02-19





Similar topics
---
Permissions in this forum:
You
cannot
reply to topics in this forum