Bad sex awards: the contenders for a night at the In and Out
The Literary Review prepares to name the author responsible for the worst sex scene of the year
Stephen Bates
The Guardian, Tuesday 22 November 2011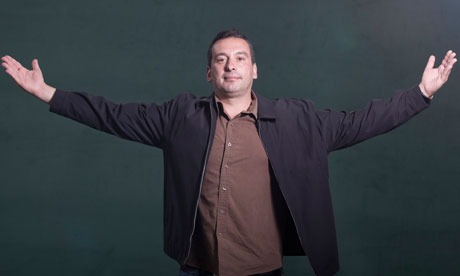 Bad sex award nominee Christos Tsiolkas, who provides shocks in his new novel Dead Europe. Photograph: Colin McPherson/Corbis
The first thing that arises out of the nominations for this year's bad sex awards – the excruciating writing highlighted by the Literary Review each year – is just how fecund their writers' imaginations are. If they have done half the things they have ascribed to their characters, their spectacles must have steamed up.
There are agile tongues, rooms that begin to shake, warm wet caves, volcanic releases, moist meat, bottomless swamps of dead fish and yellow lilies in bloom and cellars filled with a heady store of wines and spirits emitting wafts of gaseous bouquets. And that is before you get to massaging, kneading, stretching, rubbing, pinching, flicking, feathering, licking, kissing and gently biting – which occurs in just one sentence thanks to David Guterson.
Now in their 19th year, the awards have shortlisted 12 authors before the presentation next month, among them some of the most distinguished – or at least bestselling – authors in the world. They come from Britain, the US, Hungary, Japan and Australia.
Among them is the monarch of horror, Stephen King, who may not have realised when he wrote in his new novel 11.22.63 "she leaned back and her head bonked on the door", that bonking has a more ribald meaning in the UK.
Haruki Murakami, author of the 1Q84 trilogy, might also have thought better of calling one of his female characters Fukaeri.
The Literary Review said: "In a year in which literary awards have come under fire for parochialism and dumbing down [we are] proud to uphold and recognise literary excellence from around the world ... The purpose of the prize is to draw attention to the crude, tasteless, often perfunctory use of redundant passages of sexual description in the modern novel and to discourage it."
Just two of the novelists on the list are women: Jean Auel, the 75-year-old author of the prehistoric Earth's Children series, and Dori Ostermiller.
Most off-putting may be the description by Christos Tsiolkas, the Australian author of The Slap, in his novel Dead Europe, which may not be suitable even for a Guardian reader's breakfast table; and most succinct must be Chris Adrian in the San Francisco-set The Great Night: "Now they fucked in earnest, which seemed like the right thing to do."
The Literary Review says there is still time for more nominations before the awards ceremony at London's Naval and Military Club, appropriately known as the In and Out, on 6 December.
A scene from Stephen King's 11.22.63
"She said, "Don't make me wait, I've had enough of that," and so I kissed the sweaty hollow of her temple and moved my hips forward ... She gasped, retreated a little, then raised her hips to meet me. "Sadie? All right?"
"Ohmygodyes," she said and I laughed. She opened her eyes and looked up at me with curiosity and hopefulness. "Is it over, or is there more?"
"A little more," I said. "I don't know how much. I haven't been with a woman in a long time."
It turned out there was quite a bit more … At the end she began to gasp. "Oh dear, oh my dear, oh my dear dear God, oh sugar!"

eddie

The Gap Minder




Posts

: 7840


Join date

: 2011-04-11


Age

: 62


Location

: Desert Island



Dead Europe by Christos Tsiolkas: Bad sex award extract
Christos Tsiolkas dives into a river of blood in this extract from Dead Europe, nominated for the 2011 Bad sex award
Christos Tsiolkas
guardian.co.uk, Friday 25 November 2011 10.41 GMT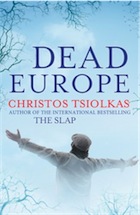 Dead Europe
by Christos Tsiolkas
I sensed her embarrassment, but even more I sensed the sweet, rich blood that was flowing out of her. It's okay, I whispered ... I was immersed in the slush of her moist meat ... Her body stiffened but I forced her legs apart and pushed my face into her groin. The smell was overpowering. It was as if her cunt was a cellar filled with a heady store of wines and spirits, all emitting wafts of gaseous bouquets that recalled all the possible eruptions of the body. She smelt of farting and diarrhoea, shitting and pissing, burping, bile and vomit. I forced my tongue into this churning compost. Her blood was calling me. My tongue furiously worked the craters of her cunt and I felt the blood, coarse and thick, trickle onto my lips and into my mouth and onto my tongue and down my gut and I forced my lips over her clit and sucked on it till I felt I was drawing her into my very body and the blood kept flowing onto my lips and into my mouth and my guts and I rubbed my face across the hair and skin and meat of her and as I licked at her cunt and arse I opened my mouth wide and bit into her thigh and I did not hear her squeal for all I was aware of was the clean neat puncture and the blood that began to flow from it which fell onto my tongue and into my mouth and my gut, and her blood pumped through me and calmed the agonies in my belly and head and I knew I was alive; and laughing, drawing away from her I was aware that above me a body was heaving and I pushed my face back into her, all my fingers, my tongue, my chin, inside her: a bitter cool spray washed across my face. Her body convulsed, shuddered, trembled once more, and then fell to stillness. She had come.

eddie

The Gap Minder




Posts

: 7840


Join date

: 2011-04-11


Age

: 62


Location

: Desert Island



The Great Night by Chris Adrian: Bad sex award extract
A man wonders if he isn't impregnating a woman with sadness in a passage that has scored Chris Adrian a nomination for the 2011 Bad sex award
Chris Adrian
guardian.co.uk, Friday 25 November 2011 12.04 GMT
Now they fucked in earnest, which seemed like the right thing to do.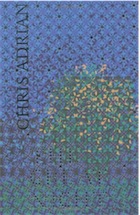 The Great Night
by Chris Adrian
[…]
'No more tears, love,' she said as he blubbered on her, but he couldn't stop, not even at the thought of mistakenly impregnating her with his sadness, and not even the thought of what fruit such a union might bear. A child constitutionally incapable of being happy, he thought, and part of him watched it, as he sniffed and licked and thrust, as his cock darted and bucked, as he rolled himself on her and off her and poked her now from the front and now from the back and now from the side.
[…]
'No more words, my love,' his lady said, so Huff didn't speak to it anymore but tried to show by gestures what he meant, and it felt like he was discovering what he meant by and through this marvelous fucking, like he had never, in all his days of being wise, sometimes pretending and sometimes not, actually understood anything about suffering or joy until this very moment, which encapsulated and recapitulated the named and nameless struggles of his whole life, the outcome of which he was both breathlessly creating and breathlessly waiting for, not actually knowing if it would be triumph or defeat until he came, standing, with both hands thrown high up over his head and his lady lifted to the stars on his impossibly stiff, impossibly eloquent cock. He came and came and came and fell backward, as if through a mile of air or a lifetime, to land on the soft grass with a noise like his name, feeling like he was saying his name properly for the first time because for the first time he knew who he was and what he was all about and what he really wanted, which was precisely this.
[…]
'Bravo!' he called out, the words muffled by his lady's breast. 'Bravo, everybody. Well done!'

eddie

The Gap Minder




Posts

: 7840


Join date

: 2011-04-11


Age

: 62


Location

: Desert Island



Outside the Ordinary World by Dori Ostermiller: Bad sex award extract
Landmasses move and planets come unmoored in this passage from Dori Ostermiller's novel, nominated for the 2011 Bad sex award
Dori Ostermiller
guardian.co.uk, Friday 25 November 2011 12.41 GMT
Then he's unraveling me in the silence, with hands and eyes and tongue, his face strange in the firelight, primitive almost, without the glasses. I'm entering some bright, burning country– leafless, wild. Tracking my fingertips over his olive skin, I'm struck by the potency and fragility of blood and breath and bone– these intricate, insubstantial casings that separate us, keep us alive.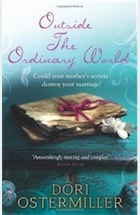 Outside the Ordinary World (MIRA)
by Dori Ostermiller
For a moment, two moments, three, we're part of the same organism: some outrageous sea creature washed up and tangled on the shore, terrifying beautiful, beyond hope.
The tears come later, my back pressed to his unfamiliar chest, his heart beating my spine. Outside, leaf shadows twist and fall like embers. He's whispering something into my hair and I'm listening but not, noting instead the inner geography– landmasses have altered. The planets have come unmoored, just like in the Last Days. They will surely fall.
Or maybe nothing has changed.

eddie

The Gap Minder




Posts

: 7840


Join date

: 2011-04-11


Age

: 62


Location

: Desert Island



Parallel Stories by Peter Nádas: Bad sex award extract
Discoveries made about a woman via 'the qualities of her cavities' win Peter Nádas a nomination for the Bad sex award
Peter Nádas
guardian.co.uk, Friday 25 November 2011 11.27 GMT
They were the secret semblances of each other.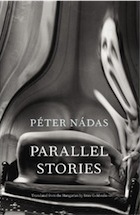 Parallel Stories
by Peter Nádas
If he did not want to slip out of her, he had to get on his knees between her spread thighs.
And if they hit gracefully on this exceedingly advantageous position, then finding it must have been the more important task.
Now he could not slip out of her.
No reason to worry about that: he was deep inside her.
[…]
Even though what he wanted was the woman's little ass.
He would have preferred to lick everything on it, or out of it.
To enjoy the humiliating service. To mix the saliva accumulated in his mouth with the mucous strong-smelling urine-spiced excretion that overflowed her cunt and in which he was now splashing about with his overhardened, aching cock as in a bottomless swamp of dead fish and yellow lilies in bloom. To reach inside it with his pointed tongue, to slide upward between the strong fleshy labia into her elongated vulva.
He scared himself with the image. He never dared to do it for more than brief moments, dip into it quickly, as with a spoon. To make discoveries about a woman via the qualities of her cavities.
[…]
As though with his tongue he could truly understand her fleshy labia. To stumble into the strong pointed arch of the pudendal cleft and then return to her deep vagina, to lick the dense bud of her clitoris all around, everything that is in such contrast to the airy lightness of her limbs and their movements, and where it is so hard to penetrate. To melt it all with his mouth, to dissolve the primal aroma in his mouth. And then to do the most meaningful thing: with a single unexpected movement turn her around and knock her on her stomach– so that his nose could hang into her arching, sweet little ass. To pry open the cheeks of her ass, lick her again her cunt spread open on the sheet, suck in and keep licking the brownish, wrinkled, tightly closed, and mildly shit-tasting asshole, sin itself, to commit the greatest sin, until it would blossom in the warmth of the sticky saliva dragged over from her cunt, so that with his cock he could enter there too. To do violence to the instinct of reproduction and to hand it over to finality, to beautiful death.

eddie

The Gap Minder




Posts

: 7840


Join date

: 2011-04-11


Age

: 62


Location

: Desert Island



this thread makes me never want to have sex again


LaRue

Suzerain Emeritus




Posts

: 117


Join date

: 2011-04-11



Parallel Stories made me feel a bit ill.

I often wonder what the authors families think about their writing. I mean imagine if you had written the above would you want your mum or dad to read it?

_________________
"Celine Dion and Oprah have given more to the world than any living member of the british royal family." - Captain Hi-Top

Nah Ville Sky Chick

Miss Whiplash




Posts

: 580


Join date

: 2011-04-11



David Guterson comes first in Literary Review's bad sex fiction award
The author of Snow Falling on Cedars wins the prize for his fifth novel, Ed King, a modern rewrite of the story of Oedipus
Alison Flood
guardian.co.uk, Tuesday 6 December 2011 20.00 GMT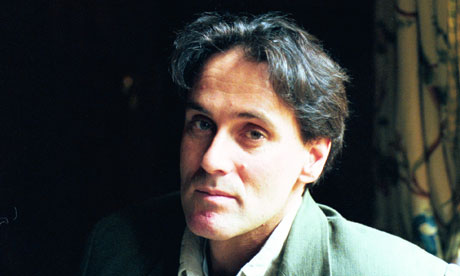 David Guterson: his fifth novel, Ed King, has won the bad sex award for fiction awarded by the Literary Review. Photograph: Sean Smith for the Guardian
An over-reliance on coy terms such as "family jewels", "back door" and "front parlour" has won acclaimed American novelist David Guterson the dubious accolade of the Literary Review's bad sex in fiction award.
Guterson, who took the literary world by storm in 1994 with his bestselling debut Snow Falling on Cedars, snaffled the bad sex prize for his fifth novel, Ed King, a modern reimagining of the Oedipus myth. His win was announced in the apt setting of the In & Out Club in London by Carry On star Barbara Windsor; although the American writer was unable to accept his award of a plaster foot in person, he took his triumph in good spirits, saying in response that "Oedipus practically invented bad sex, so I'm not in the least bit surprised".
Guterson edged out strong competition from Haruki Murakami's long-awaited new novel 1Q84, which sees the Japanese writer pen the immortal line: "A freshly made ear and a freshly made vagina look very much alike, Tengo thought".
Chris Adrian's The Great Night, in which an "impossibly eloquent cock" is wielded to great effect as it "poked her now from the front and now from the back and now from the side", and Lee Child's The Affair ("Then it was time. We started tenderly. Long and slow, long and slow. Deep and easy. She flushed and gasped. So did I. Long and slow") also provided stiff competition, said the Literary Review.
But Guterson was the "clear winner", said the Literary Review's assistant editor Jonathan Beckman, with judges swayed by a scene introduced as "the part where a mother has sex with her son", and including the passages: "these sorts of gyrations and five-sense choreographies, with variations on Ed's main themes, played out episodically between 10 pm and 10 am, when Diane said, 'Let's shower'"; and "she took him by the wrist and moved the base of his hand into her pubic hair until his middle fingertip settled on the no-man's-land between her 'front parlour' and 'back door' (those were the quaint, prudish terms of her girlhood)".
"He says in brackets that these are quaint, prudish terms but I don't think that is sufficient justification for using them," said Beckman.
"He's trying to find a way of writing about sex but it comes across as awkward and self-conscious ... It doesn't quite come off."
The whole scene is "pervaded by this very heavy-handed imagery," added Beckman. "It's all slightly over the top and there's a bit of a disjoint between this guy who is a sexual demi-god and the weird, weird way Guterson goes about describing it. He seems a bit involved in it."
The bad sex in fiction prize was set up by Auberon Waugh in 1993 to highlight – and hopefully discourage – the "crude, tasteless, and often perfunctory use of redundant passages of sexual description in contemporary novels". Eighteen years (and numerous examples of bad sex) later, its winners include AA Gill, Melvyn Bragg and Sebastian Faulks.
Ed King by David Guterson:
"In the shower, Ed stood with his hands at the back of his head, like someone just arrested, while she abused him with a bar of soap. After a while he shut his eyes, and Diane, wielding her fingernails now and staring at his face, helped him out with two practiced hands, one squeezing the family jewels, the other vigorous with the soap-and-warm-water treatment. It didn't take long for the beautiful and perfect Ed King to ejaculate for the fifth time in twelve hours, while looking like Roman public-bath statuary. Then they rinsed, dried, dressed, and went to an expensive restaurant for lunch."

eddie

The Gap Minder




Posts

: 7840


Join date

: 2011-04-11


Age

: 62


Location

: Desert Island





Similar topics
---
Permissions in this forum:
You
cannot
reply to topics in this forum