eddie

The Gap Minder




Posts

: 7840


Join date

: 2011-04-11


Age

: 62


Location

: Desert Island



^
Thread replicated below in the event of link expiry:
*********************************************************************************
Dario Fo Biography
Dario Fo (born March 24, 1926) is an Italian satirist, playwright, theater director, actor, and composer. He received the Nobel Prize for Literature in 1997. His dramatic work employs comedic methods of the ancient Italian commedia dell'arte, a theatrical style popular with the proletarian classes. Father of the writer Jacopo Fo, he currently owns and operates a theatre company with his wife, the leading actress Franca Rame.
From Wikipedia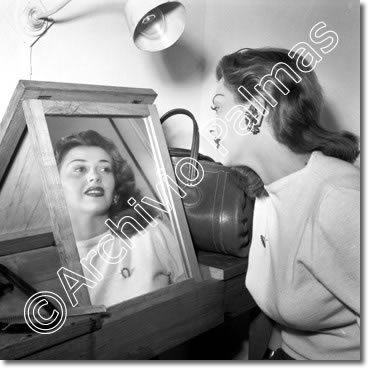 Franca Rame as a young actress.

eddie

The Gap Minder




Posts

: 7840


Join date

: 2011-04-11


Age

: 62


Location

: Desert Island



DARIO FO QUOTES



Tidy fees are the most effective remedy, both for the doctor and the patient.
(DARIO FO, Accidental Death of an Anarchist)


A theatre, a literature, an artistic expression that does not speak for its own time has no relevance.
(DARIO FO, Nobel Lecture, December 7, 1997)


Do people demand a really just system? Well, we'll arrange it so that they'll be satisfied with one that's a little less unjust ... They want a revolution, and we'll give them reforms -- lots of reforms; we'll drown them in reforms. Or rather, we'll drown them in promises of reforms, because we'll never give them real ones either!!
(DARIO FO, Accidental Death of an Anarchist)


Real socialism is inside man. It wasn't born with Marx. It was in the communes of Italy in the Middle Ages. You can't say it is finished.
(DARIO FO)


Scandals are the fertilizer of Western democracy.
(DARIO FO, Accidental Death of an Anarchist)




eddie

The Gap Minder




Posts

: 7840


Join date

: 2011-04-11


Age

: 62


Location

: Desert Island



Biography
In addition to playwright, Dario Fo is also director, stage and costume designer, and on occasion he even composes the music for his plays.
France Rame, his leading actress, has assisted in and contributed to the writing of many of the plays they have produced in their 45 years of theatre together. She has also assumed the administrative and organizational responsibility for the Fo-Rame Company.
Franca Rame
Franca Rame was born in Parabiago, a small town in the Province of Milan. That she happened to be born there was pure chance: her family was performing in the town at the time. Her father Domenico, her mother Emilia and her brother, along with aunts, uncles, cousins and other actors and actresses hired on contract, were all part of a travelling theatre troupe touring the towns and villages of Lombardy and Piedmont.
The Rame family's ties to the theatre are very old. Since the late 17th century, they have been actors, and puppet masters, as the occasion required.
With the arrival of the cinema they shifted from puppet theatre to real theatre, enriched with all the "special effects" of the puppet theatre. They travelled from town to town, and were well received wherever they went.
Even today, her personal success in theatre and television notwithstanding, people in these towns still often refer to Franca as "the daughter of Domenico Rame". In the best tradition of the Commedia dell'Arte, the family improvised its performances, drawing on a rich repertoire of tragic and comical situations and dialogues.
They often opened in a new town - following a poll among the townspeople - with an enactment of the life of the local patron saint.
The family's repertoire ranged from the biblical texts over Shakespeare to Chekhov and Pirandello; from Niccodemi to the great l9th century historical novels - especially those with a socialist or anticlerical bent. Often their performances included enactments of the lives of men such as Giordano Bruno, Arnaldo da Brescia and Galileo Galilei.
Domenico Rame was the troupe's poet; a devout socialist, he often saw to it that the revenue from a performance was given in support of striking workers or used to build child-care facilities, or in other ways spent to improve the lives of the common people. The minutely documented records of this activity, which remains in the Rame-Fo archives, was probably maintained by Franca's mother Emilia Baldini, a school teacher and daughter of a municipal engineer in Bobbio.
As a young school teacher, Emilia fell in love with Domenico - twenty years her senior - who was passing through Bobbio with his marionettes and puppets. She married him, against the strong wishes of her family, and together they continued to tour all of Lombardy. Emilia soon learned the trades of acting and costume designer. It was she who taught their four children to act and to move on the stage. She was an outstanding woman, meticulous in all her work and an excellent organizer. In the end it was she who carried the troupe on her shoulders.
It was in this environment that Franca earned her apprenticeship. She has always felt at home on the stage because - as she says - "I was born there: I was only eight days old when I made my debut in my mother's arms [she played the new-born son of Geneviève of Brabant] ... I didn't say much that evening! "
Some years later, in the 1950-51 theatre season, Franca - following the lead of her sister Pia - left the family and joined the company of Tino Scotti for a part in Marcello Marchesi's "Ghe pensi mi" at the Teatro Olimpia in Milan.
Dario Fo
Dario Fo was born on 26 March 1926 in San Giano, a small town on Lago Maggiore in the province of Varese. His family consisted of: his father Felice, socialist, station master and actor in an amateur theatre company; his mother Pina Rota, a woman of great imagination and talent (in the 1970s her autobiographical account "Il paese delle rane", telling the history of her home town, was published by Einaudi); his brother Fulvio and his sister Bianca; and his maternal grandfather, who had a farm in Lomellina, where young Dario spent his childhood vacations.
During Dario's visits, his grandfather would travel around the countryside selling his produce from a big, horse-drawn wagon. To attract customers he would tell the most amazing stories, and in these stories he would insert news and anecdotes about local events. His satirical and timely chronicles earned him the nickname Bristìn (pepper seed). It was from his grandfather, sitting beside him on the big wagon, that Dario began to learn the rudiments of narrative rhythm.
Dario spent his childhood moving from one town to another, as his father's postings were changed at the whim of the railway authorities. But even though the geography remained in a flux, the cultural setting was always the same. As the boy grew, he became schooled in the local narrative tradition. With growing passion, he would sit in the taverns or the piazze and listen tirelessly to the master glass-blowers and fishermen, who - in the oral tradition of the fabulatore - would swap tall tales, steeped in pungent political satire.
In 1940 he moved to Milan (commuting from Luino) to study at the Brera Art Academy. After the war, he begins to study architecture at the Polytechnic, but interrupts his studies with only a few exams left to complete his degree.
Towards the end of the war, Dario is conscripted into the army of the Salo republic. He manages to escape, and spends the last months of the war hidden in an attic store room. His parents are active in the resistance, his father organizing the smuggling of Jewish scientists and escaped British prisoners of war into Switzerland by train; his mother caring for wounded partisans.
At the end of the war, Dario returns to his studies at the Academy of Brera in Milan while attending courses in architecture at the Polytechnic, commuting each day from his home on Lago Maggiore.
1945-41 he turns his attention to stage design and theatre décor. He begins to improvise monologues.
He moves with his family to Milan. Mamma Fo, in order to help her husband put the three children through college, does her best as a shirt-maker.
For the younger Fos, this is a period of ravenous reading. Gramsci and Marx are devoured along with American novelists and the first translations of Brecht, Mayakovsky and Lorca.
In the immediate postwar years, Italian theatre undergoes a veritable revolution, pushed along mainly by the new phenomenon of piccoli teatri ["small theatres"] that play a key role in developing the idea of a "popular stage".
Fo is captured by this effervescent movement and proves to be an insatiable theatregoer - even though he usually can't afford to buy a seat and has to stand through the performances. Mamma Fo keeps an open mind and an open house for her children's new acquaintances, among them Emilio Tadini, Alik Cavalieri, Piccoli, Vittorini, Morlotti, Treccani, Crepax, some of them already famous.
During his architecture studies, while working as decorator and assistant architect, Dario begins to entertain his friends with tales as tall as those he heard in the lakeside taverns of his childhood.
In the summer of 1950, Dario seeks out Franco Parenti who is enthralled by the young man's comical rendering of the parable of Cain and Abel, a satire in which Cain, poer nano ["poor little thing"], a miserable fool, is anything but evil. It's just that every time he tries, poer nano,to mimic the splendid, blond and blue-eyed Abel, he gets into trouble. After suffering one disaster after another, he finally goes crazy and kills the splendid Abel. Franco Parenti enthusiastically invites Fo to join his theatre company.
Dario starts performing in Parenti's summer variety show. This is when he has his first "encounter" with Franca Rame - not in person, mind, but in the form of a photograph he sees at the home of some friends. He is thunderstruck!
For a while he continues to work as assistant architect. But he soon decides to abandon his work and studies, disgusted by the corruption already rampant in the building sector.

eddie

The Gap Minder




Posts

: 7840


Join date

: 2011-04-11


Age

: 62


Location

: Desert Island




eddie

The Gap Minder




Posts

: 7840


Join date

: 2011-04-11


Age

: 62


Location

: Desert Island



Accidental Death of an Anarchist

Critical Overview

Fo was already a major cultural figure in Italy when Accidental Death of an Anarchist was staged. Indeed, his credibility and influence were such that he was provided with copies of actual inquest and police documents as he was composing his play. Accidental Death of an Anarchist opened approximately one year after Giuseppe Pinelli's death, in December 1970, and it was a major hit all over Italy as it toured and played to thousands. Italian support of the play suggests the degree to which Italians were critical of authorities at the time.
Although another of Fo's plays, Mistero buffo, is considered his most popular in Italy, Accidental Death of an Anarchist is said to be his second most popular. Outside Italy, it is Fo's most-performed play, partly owing to its searing indictment of police corruption and strong suggestion that a similarly corrupt government body is underwriting this corruption. As Tom Behan indicates in Dario Fo: Revolutionary Theatre, directors around the world who want to respond to corruption in their own midst have turned to Accidental Death of an Anarchist to galvanize their audiences to political action, despite the great risks involved in doing so:

Fo claims that Accidental Death of an Anarchist has been the most performed play in the world over the last 40 years. Its pedigree certainly is impressive: productions in at least 41 countries in very testing circumstances: fascist Chile, Ceausescu's Romania and apartheid South Africa. In Argentina and Greece the cast of early productions were all arrested.

Because Fo allows changes to be made to his script, foreign directors can include material that makes the play relevant to their particular local situation. Of course, if Accidental Death of an Anarchist were not as well written and entertaining as it is, it would not be such a favorite choice of the world's directors and drama groups. What has made Fo's and this play's reputation, finally, is his great skill as a dramatist and theatrical innovator. However, many of Fo's innovations are, paradoxically, adaptations from past theatrical traditions. Joseph Farrell discusses this paradox in "Dario Fo: Zanni and Giullare," from the essay collection The Commedia Dell'Arte: From the Renaissance to Dario Fo:

The affection for, and identification with, figures from Italian theatrical tradition, be it Arlecchino [Harlequin] or the giullare [a performer who would travel from village to village], are perfect illustrations of one of the most striking and paradoxical features of the work of Dario Fo — his relentless search for models from the past with whom he can identify. If on the one hand Fo is customarily seen, and indeed goes out of his way to present himself, as the subversive, the iconoclastic revolutionary, at the same time his theatrical style is based not on any avant-garde, but on the approaches and techniques practiced by performers of centuries past.

As Farrell writes, the "figure of the giullare," which "provides Fo with a focus and a model" for much of his work, "is a quintessentially medieval figure, who flourished approximately from the Tenth to the Fifteenth centuries, in other words in the period before the blossoming of Commedia dell'arte." Still, the tradition of the commedia dell'arte — from which the figure of the Harlequin derives — is also an important source of inspiration for Fo. Troupes of professional actors made up the commedia groups. They would perform for common people in village squares as soon as they would for aristocrats on polished stages, improvising dialogue within the set limits of stock plots.

In the essay collection Studies in the Commedia Dell'Arte, Christopher Cairns explores Fo's relationship to commedia tradition in his essay "Dario Fo and the Commedia Dell'Arte." He points out that Fo's interest in this tradition's figures and techniques developed only after he had immersed himself in the tradition of the giullare for many years. Fo's new-found interest, however, resulted in the curious discovery that he had been implementing commedia techniques all along:

In London in 1988, Fo admitted that he had come late to the formal study of the commedia dell'arte, but had found with some surprise that he had been involved in similar theatrical practice (with different roots, in variety, the circus, the silent film) already for many years.

In a comment on the commedia aspects of Fo's play Harlequin (1985), Cairns describes the relationship between tradition and innovation so characteristic of Fo's work in general:

The extraordinary vogue for the commedia dell'arte as a performance language in the contemporary theatre has given rise to two distinct conventions. First [there is] the 'archaeological' reconstruction of the working methods, costumes, masks and relationships between the well-known stereotype characters, refined and polished to a high degree of professional performance. Secondly, we have the adaptation or 'selection' of styles from past traditions of commedia for modern uses: a bringing face to face with contemporary social and political causes of a deep-rooted European theatrical tradition, particularly since the 1960s. It is to this second modern convention that Dario Fo's Harlequin belongs.

Thus, many critics do not hesitate to argue that there are commedia elements in those of Fo's plays written even before his formal study of the tradition.



eddie

The Gap Minder




Posts

: 7840


Join date

: 2011-04-11


Age

: 62


Location

: Desert Island




eddie

The Gap Minder




Posts

: 7840


Join date

: 2011-04-11


Age

: 62


Location

: Desert Island




---
Permissions in this forum:
You
cannot
reply to topics in this forum